AS SEEN ON


Let's be honest 🙄

Some people say that you absolutely can't plan your own wedding. They'll share horror stories and may even use the hashtag #diyfail as evidence of what will happen if you try to plan your own wedding.
But that's crazy talk. If you want to plan your own wedding, you should be able to and have it be a completely amazing experience. After all, we're talking about throwing a party with your closest family & friends!
Let's be more honest 😊
Even still, planning your own wedding can be downright confusing - especially if you're planning it on a tight budget. You're likely being asked questions every step of the way by well-meaning family, friends and vendors. It can be enough to make anyone's head spin!
So how do you figure it all out without a wedding planner?
Here's what you could do...

Scourer the internet for tips & tricks and hope whoever shared them knows what they are talking about
Ask your friends a gazillion questions until all your conversations revolve around wedding planning

Talk to your mom while also explaining how weddings have changed in the last 20 years
Wing it, a totally respectable & bold move - allbeit a risky one
OR... you could use a proven, step-by-step framework for planning an AMAZING wedding
Meet Feel the Wedding Day Love - the step-by-step course created by a wedding coordinator for couples just like you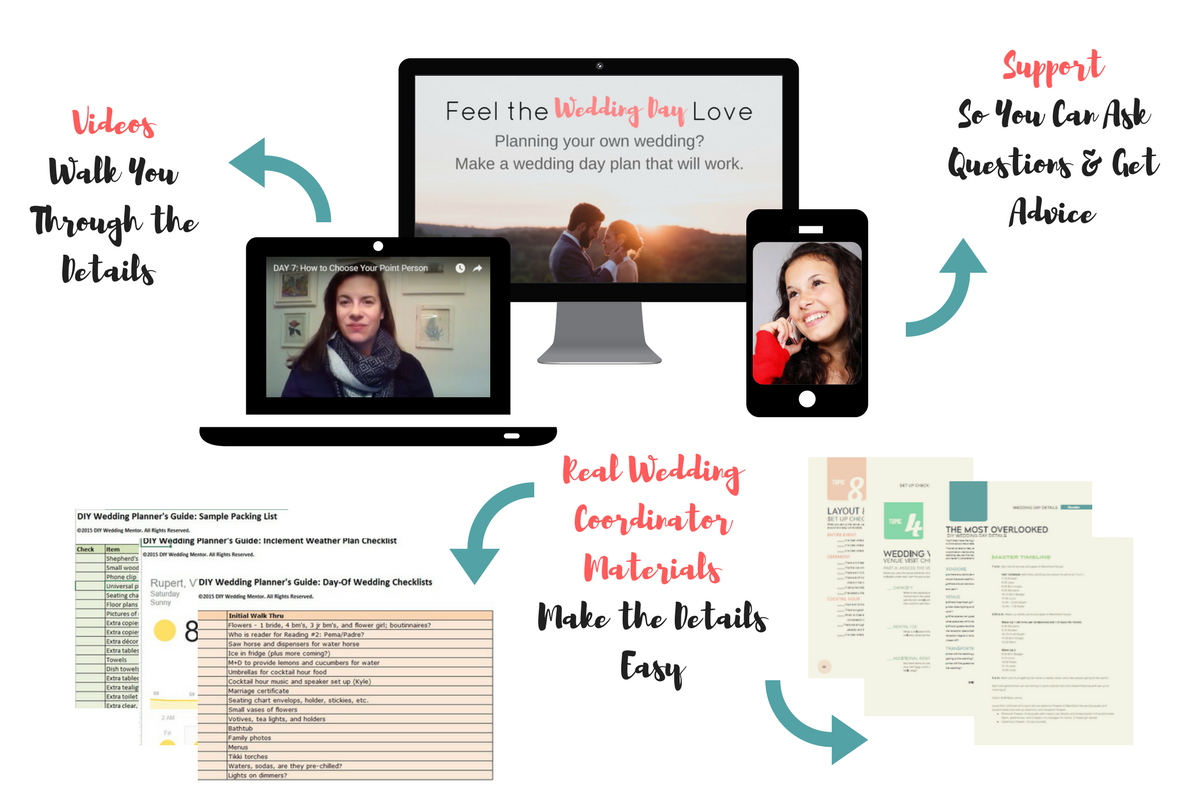 How It Works
1. ENROLL & GET IMMEDIATE ACCESS TO EVERYTHING YOU NEED TO KNOW ABOUT PLANNING YOUR OWN WEDDING
Video Lessons & HIGHLY-Detailed Checklists - Will show you how to cover all the hundreds of details that wedding planners know
Online Wedding Planning Resource Library - 200+ pages of tried & true advice for budget-friendly weddings organized step by step (a.k.a. your new wedding planning bible)
Wedding Ceremony & Wedding Rehearsal Templates - Show you how to write a heartfelt, personalized wedding ceremony & how to practice it with your wedding party before your wedding day
2. HAVE WEDDING PLANNING QUESTIONS? ASK AN EXPERT
Email questions when you have them & get answers to your specific questions

Feel certain that you're making the right decisions for your wedding with advice from someone who has helped plan many budget-friendly weddings
3. HAVE AN AMAZING WEDDING WITH NO CHAOS, NO STRESS... JUST LOVE
Be 100% organized & ready to go for your wedding day

Feel confident knowing that you've covered every. single. small. detail

Soak in all the love & compliments you'll get about planning "the BEST wedding ever!"
LOVE LETTERS

"I wanted to send you a note and let you know that my wedding was absolutely incredible, and I think one of the most helpful things I did in my planning was use your course. After handing off all the materials I prepared I was truly able to completely enjoy my wedding and not worry about the details. I can't even imagine how I would have put together that level of detail for everyone without your guidance!!
Truly, every single one of my vendors praised my organization and preparation, and even now I can't really believe I pulled off such a smooth and fantastic wedding with no planner or coordinator!" - Diana
---
"Our wedding day was beyond perfect, and was the day full of family, friends, love, fun and the good food and beer we had always imagined. The best part was that for all of the anxiety I had during the planning process, I was so happy and SO calm on the wedding day... I honestly cannot say enough good things about your program and the benefits the videos and the documents provided. I'm positive that the day would not have gone as smoothly without [Feel the Wedding Day Love]... I have nothing but great things to say, and I'll just end this email with a big THANK YOU, THANK YOU, THANK YOU!" - Amanda
Hi, I'm Caitlin!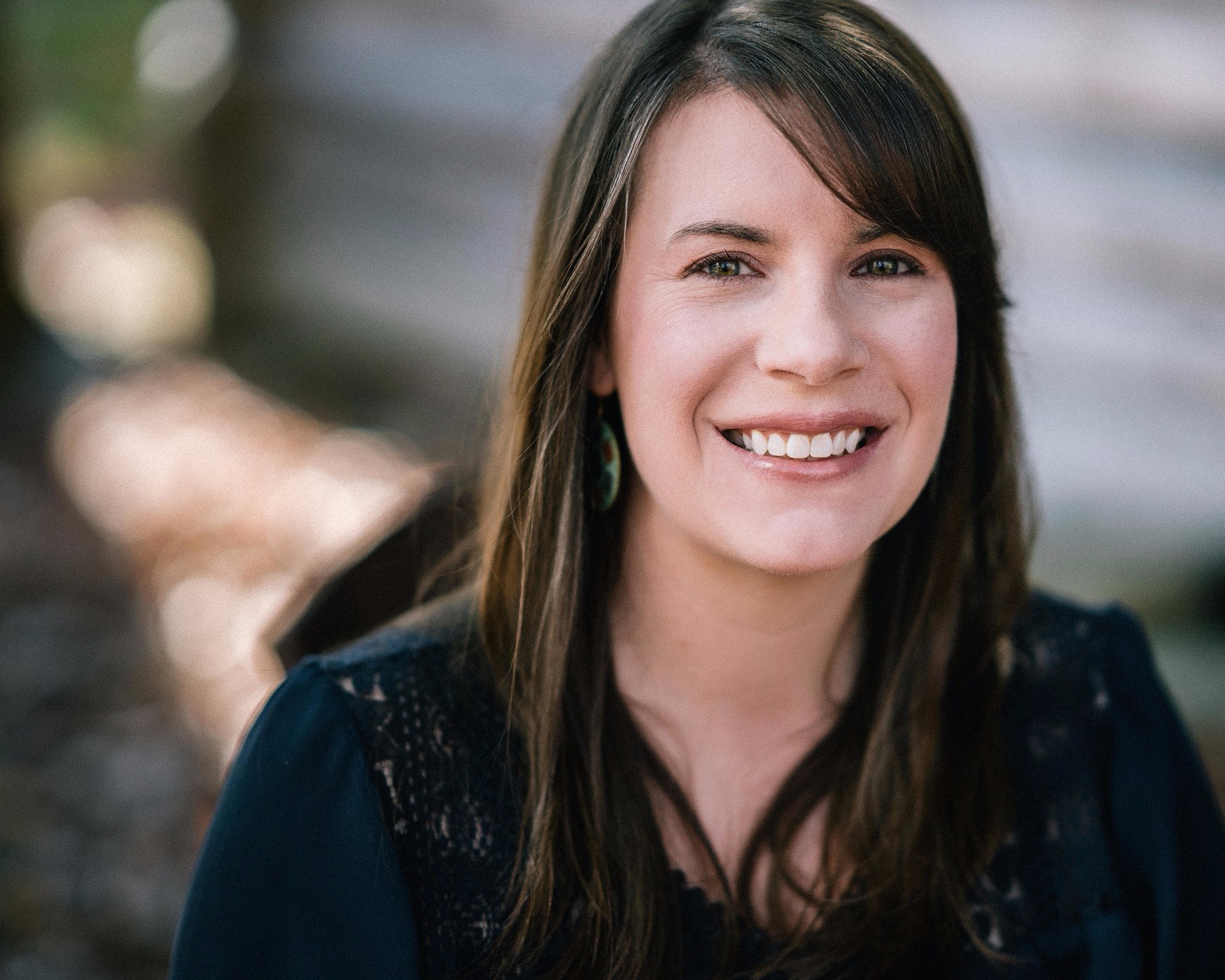 For the last three years I was a wedding coordinator for DIY weddings, and I'm sharing everything I've learned with YOU!
I know what it's like to feel kind of confused... and at times, overwhelmed... when planning your own wedding. In 2013 before I started coordinating weddings, my now husband and I planned our own summer camp wedding. At the time, I thought planning our own wedding was going to be a totally fun challenge.
However - despite my all my research & effort - wedding planning wasn't turning out the way I'd hoped.
First, I ordered too many invitations - turns out you only need 1 per a household, not per a person. Oops!
Then my husband ordered too much alcohol follwing the advice of an online booze calculator - of course those calculators, which are made by liquor stores, inflate the numbers!
Conversely, I didn't order enough sides for our dinner buffet even though the caterer told me it would be plenty.
Oh, there was that time I had to switch all our guests' hotel reservations to another hotel because the first hotel had a bed bug infestation (which one of our guests kindly notified us about). Ewww...
And there was the time our event staff company went MIA just two weeks before our wedding.

By the time our wedding rolled around, I realized there was a lot of practical wedding planning information that wasn't available online, in books, or by asking friends.
So as someone who always roots for the underdog, I became a wedding coordinator and learned everything I wish I had known about planning a budget-friendly wedding so I could share it with other couples like you.
And this where YOU come in...
I created the step-by-step, comprehensive wedding planning course Feel the Wedding Day Love because I want you to have the best experience planning your wedding and - most importantly - the best day of your life. Every couple - no matter their budget or why they decide to forgo a wedding planner - deserves that.
---
"THE DIY WEDDING WHISPERER" - Seven Days Newspaper

Featured wedding expert for Bustle, DIY Weddings Magazine, The Budget Savvy Bride & So Kind Registry
HERE'S THE TRUTH
You can absolutely have an AMAZING wedding without a wedding planner.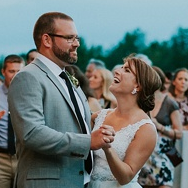 "Caitlin made me feel at ease and empowered in the wedding planning process. She was so organized, empathetic, and forward-thinking, and she made us feel so comfortable going into our wedding." - Sarah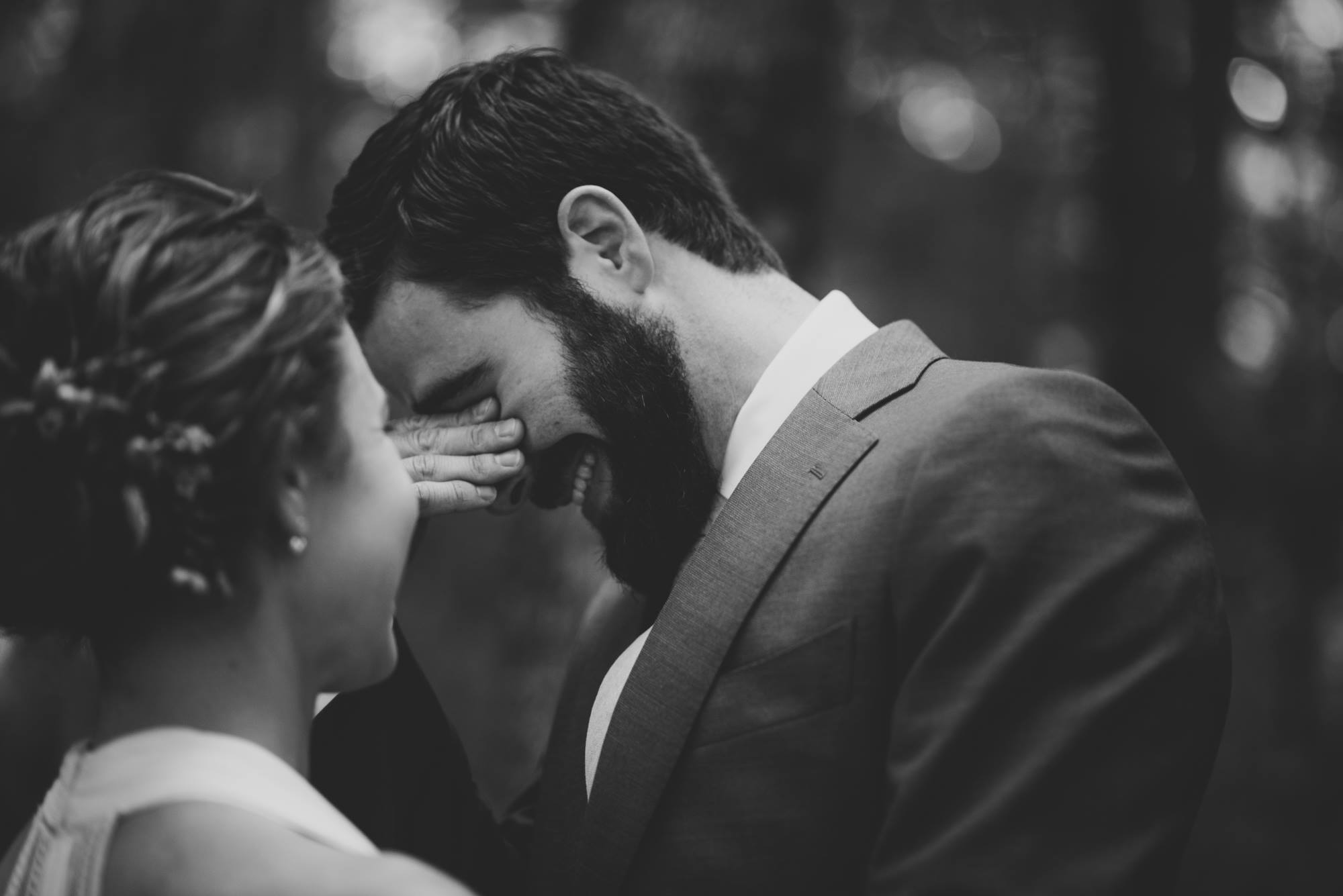 "My husband and I were lucky enough to find this after realizing our DIY camp-style weekend wedding was a bigger task than we had accounted for." - Anneka
How about a sneak peek to see a sample of what you'll get?
Check out "Venue & Set Up Details" below!
Video Lessons
Welcome to Feel the Wedding Day Love
Available in days
days after you buy
Part 1: Your Wedding Coordination Tools
Available in days
days after you buy

"Whenever I had a question I could look in the Wedding Planning Resource Library and find just the answer I needed. For example, I took the Wedding Venues chapter to all my venue visits and it helped me know exactly what questions were important to ask. Resources like this are so much more helpful than what you'll find in a wedding magazine!" - Kelsa

"It was refreshing to see all the advice was tailored just for my unique needs. So much out there is for mainstream weddings and geared towards higher budgets and 'onbeat' ways of doing things. In fact, I found 2 of my offbeat vendors for a killer deal with the tips, and saved around $2,000 on each." - Jessica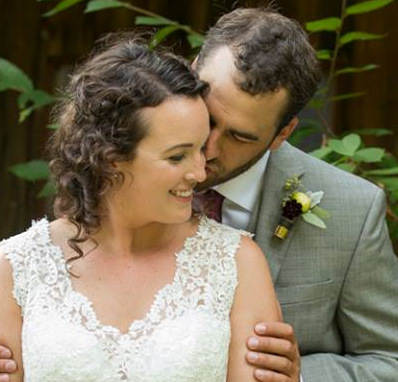 "There were so many important details I would have completely forgot or overlooked if it wasn't for Caitlin and her knowledge of planning a DIY wedding." - Karah
BUDGET-FRIENDLY PRICING
Feel the Wedding Day Love provides you with thousands of dollars worth of information that would normally be covered when working one-on-one with a wedding planner or wedding coordinator. And you can access it ALL for...
Only $99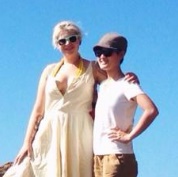 "It's so worth it! Julie, my fiancee, can't stop talking about how much value there is!" - Andi
100% Happiness Guarantee
Couples who use Feel the Wedding Day Love enjoy their wedding day more. True story.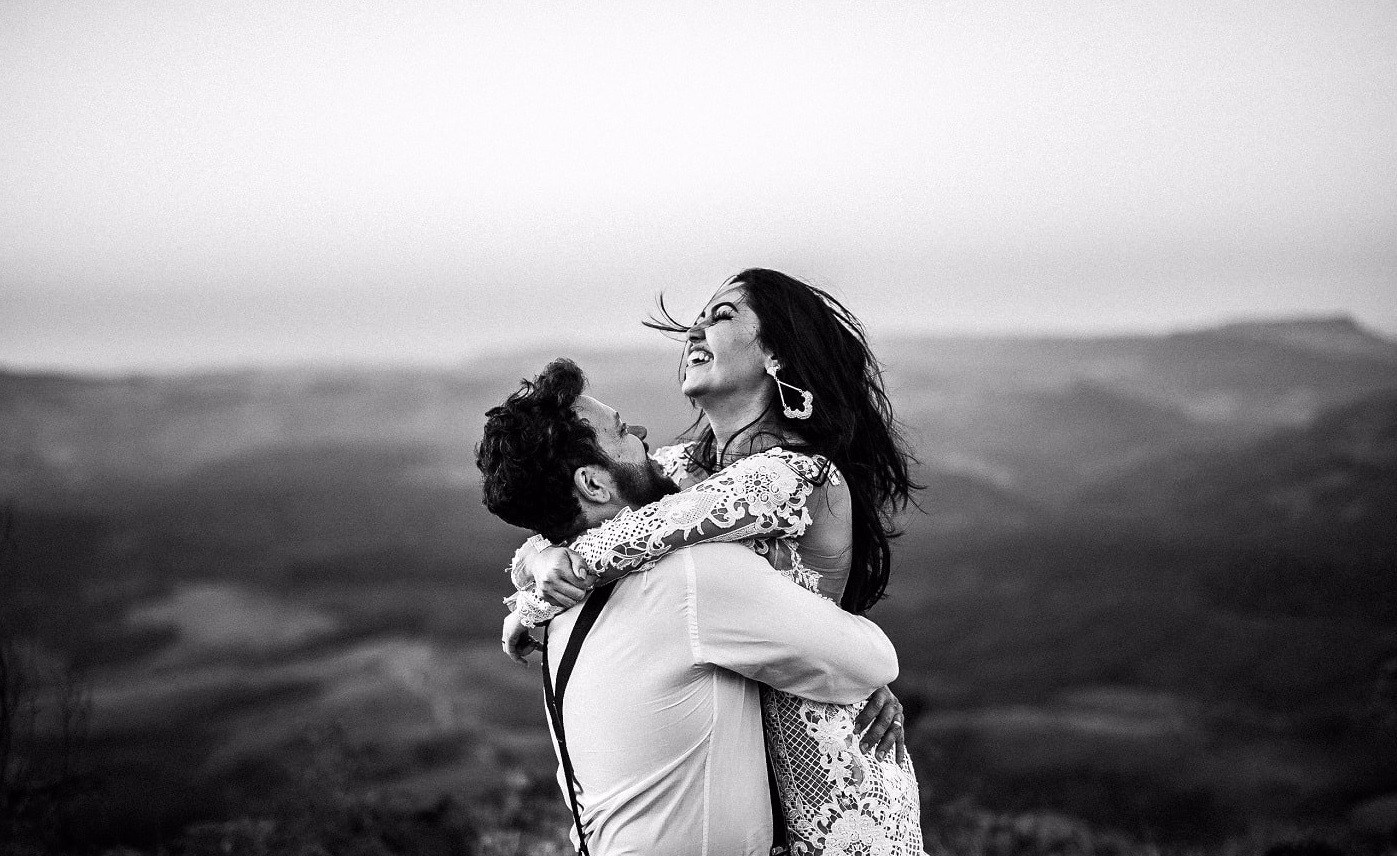 "Thanks to your course, I realized that I don't have any questions left. It's just a matter of getting the last-minute things done. Woo-hoo! Sweet freedom from overwhelm! I'll never be able to properly phrase my appreciation your help. I was a little overconfident at the beginning of planning, because I put together events all the time for work (running a conference this week, in fact), but a wedding is a WHOLE different animal. [Your course] literally saved the day!"
If you do not think your wedding was better because of Feel the Wedding Day Love, then get a 100% refund. That's a promise.

Frequently Asked Questions
Can't I find the same information online for free?
No, this is different than what you'll find on blogs, Pinterest, in Facebook groups, etc.
How do I know that Feel the Wedding Day Love will work?
This is the exact, step-by-step process I used with real life, wedding coordination clients. You can read the 31 WeddingWire reviews & see the 5-star rating for my wedding coordination business, DIY Wedding Mentor, here: https://www.weddingwire.com/biz/diy-wedding-mentor-waterbury/a99b317aea8469ee.html
When will I get access to Feel the Wedding Day Love ?
As soon as you enroll, you will receive access to all the wedding planning materials.
How long do I have access?
You will have access to the materials from when you enroll until your wedding.
When is the best time to enroll?
It's ideal to enroll as soon as you begin wedding planning. If you're already far along in your planning, it's best to start this course no later than 3 months before your wedding. If you're less than 3 months away from your wedding, email me after you enroll and I will tell you specifically what to focus on.
Will this help if I already have a day-of coordinator or point person?
Yes, you'll create a one-of-a-kind wedding day plan that you'll hand over to your day-of coordinator or point person so that they know exactly what to do.
What if I don't have a day-of coordinator or point person?
If you don't have a day-of coordinator that's totally OK. I'll walk you through how to have a smooth wedding without one.
Do I need this if I have event planning experience?
If you haven't planned weddings before, then yes. I had event planning experience before planning my own wedding, too, but planning other types of events is very different than planning a wedding.
How does the cost compare to wedding coordination services?
When I was wedding coordinating, my charge was $1,875-$2,175. About half of that covered the one-on-one consults before the wedding, which is what this course shows you.
Can I hire you for day-of coordination?
Sorry, no. I want to help as many couples as I can, so I have stopped taking one-on-one clients to focus on helping more couples with this course.
I own a venue, caterering, or photography company. Can the couples I'm working with use Feel the Wedding Day Love?
Yes, it's perfect for vendors looking to help clients who don't have wedding planners, venue coordinators, etc.
Have another question?
Do you want to know exactly how to plan a wedding, so you can have an the AMAZING day you're dreaming of?