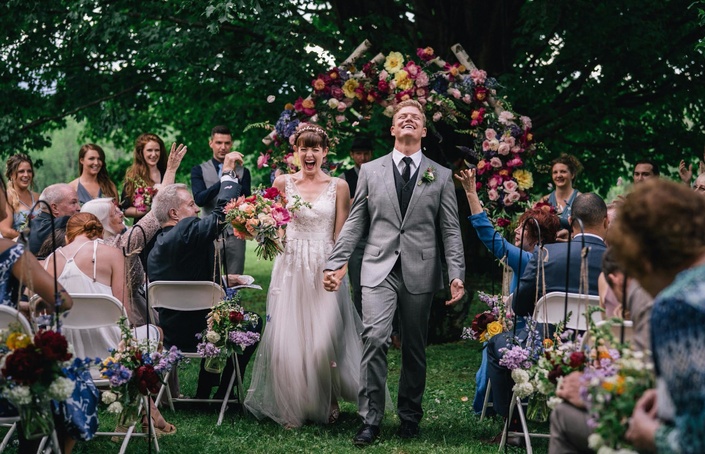 Feel the Wedding Day Love
Have an AMAZING wedding without a wedding planner. Only $19/month. Opt out any time.
AS SEEN ON


Let's be honest 😊

Finding the person you want to spend the rest of your life with is absolutely incredible. It's one of the most amazing things that can happen in life. But planning the most amazing day of your life (your wedding day) can be daunting. And at times, even stressful.
Sure, you could make your life a little easier by spending more money on your wedding, but you also have other financial goals beyond your wedding – like owning a home, paying off student debt, and taking a great honeymoon.
So you're rolling up your sleeves and diving in to this whole wedding planning thing. To hell with spending more than you need to and heck no on a wedding planner. Sister, I hear you loud and clear!
Hi, I'm Caitlin!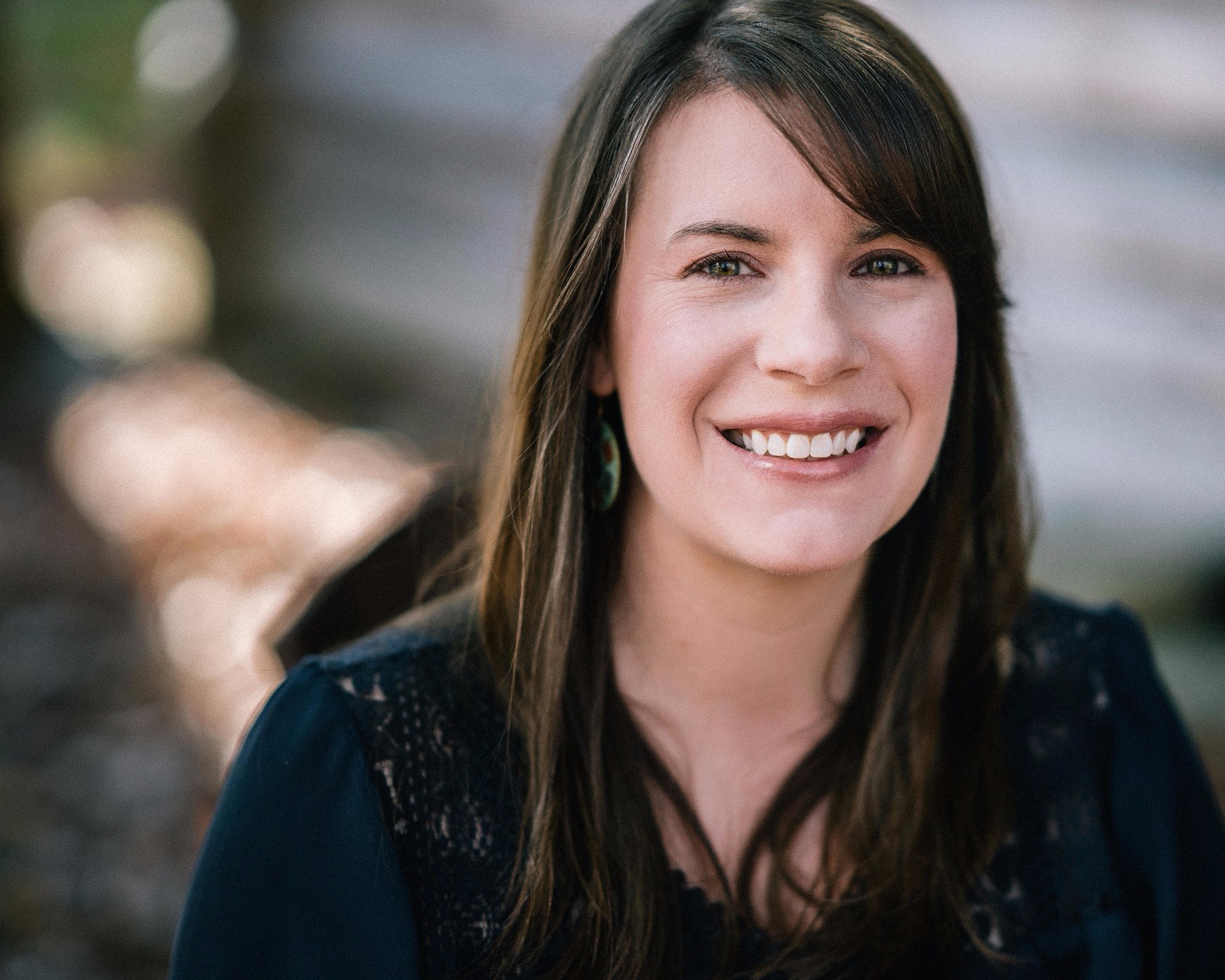 It wasn't too long ago I was doing the same thing as you – throwing tradition to the wind and planning a completely unique and personal wedding on tight, tight budget.
I'm here to tell you it's 100% possible to have an incredible budget wedding. I did it, and I am positive you can, too.
Here's where you and I probably differ slightly...
After my amazing wedding day, I decided it was BS that couples planning budget weddings had to figure out all the nuances of wedding planning on their own. Always a fan of the underdog, I didn't like how the wedding planning industry rolled its eyes at couples having budget weddings.
All weddings are amazing reflections of love no matter the size of the budget, right!?
So I took my moral indignation and decided I would crack the wedding planning code and share it with all the budget couples out there. And because I get super passionate about things – my husband might use the term "obsessed" ;) – I took this mission very, very seriously and...
Started a part-time wedding planning business for budget weddings
Eventually quit my full-time job to help plan budget weddings all the time
Shadowed professional wedding planners and picked up all the tricks of the trade I could like a sponge
Hired and networked with vendors to learn about what really mattered when it comes to their services
Planned over 30 budget weddings (aka lots of sleepless nights!)
Created insanely detailed checklists, templates and resources to organize all the super helpful info I learned
In short, I ventured into the crazy, wonderful world of wedding planning and lived to tell the tale.
And here's where you come back in...
I took everything I learned about wedding planning and created THIS step-by-step wedding planning program specifically for couples like you planning an awesome wedding on a real-world budget.

Budget couples are wedding planning underdogs no more!
---
"THE DIY WEDDING WHISPERER" - Seven Days Newspaper

Wedding expert on Bustle, DIY Weddings Magazine, The Budget Savvy Bride & So Kind Registry
LOVE LETTERS

"Truly, every single one of my vendors praised my organization and preparation, and even now I can't really believe I pulled off such a smooth and fantastic wedding with no planner or coordinator! I can't even imagine how I would have put together that level of detail for everyone without your guidance!!" - Diana
---
"I was so happy and SO calm on the wedding day... I honestly cannot say enough good things about your program and the benefits the videos and the documents provided. I'm positive that the day would not have gone as smoothly without it... I have nothing but great things to say, and I'll just end this email with a big THANK YOU, THANK YOU, THANK YOU!" - Amanda
Feel the Wedding Day Love
(aka The Incredibly Awesome Wedding Planning Program That Will Show You How to Dominate Wedding Planning on a Tight Budget and Have the Wedding of Your Dreams)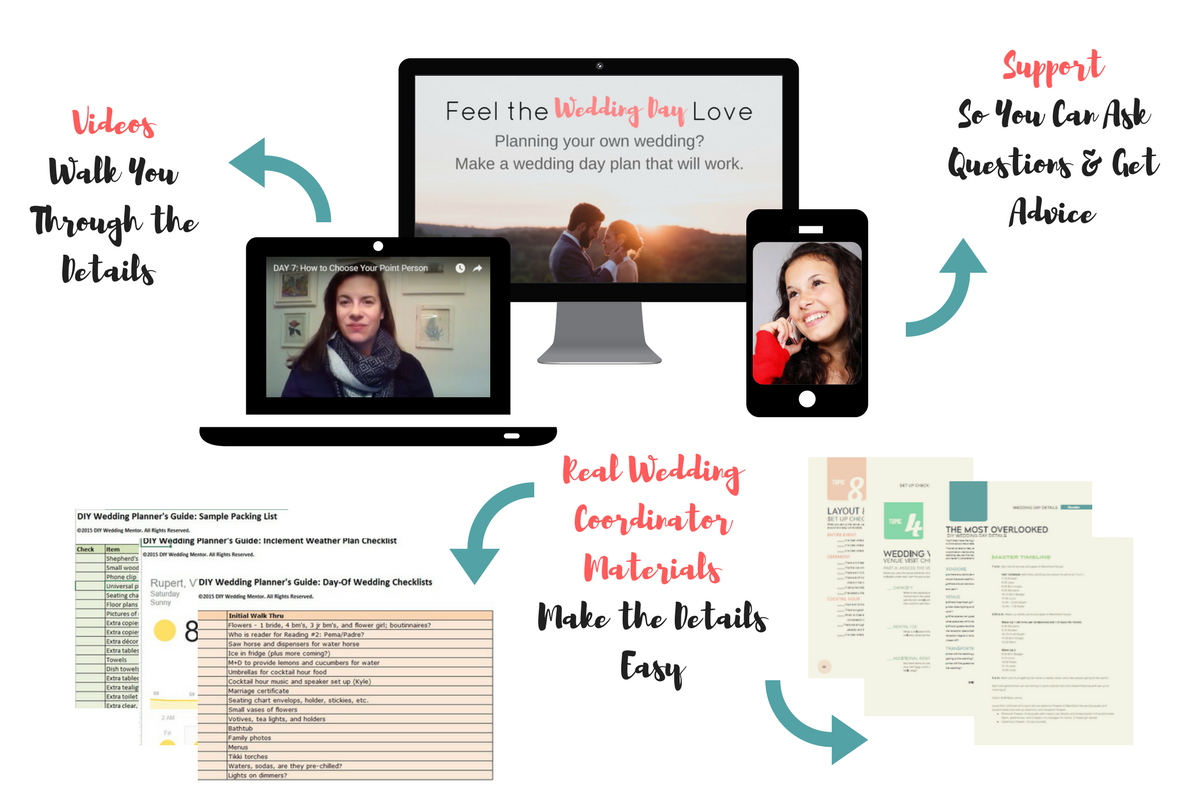 How It Works
1. SUBSCRIBE & GET INSTANT ACCESS TO EVERYTHING YOU NEED TO KNOW ABOUT WEDDING PLANNING
Short step-by-step video lessons

Dozens of highly-detailed checklists

Tried & true tricks of the trade

Templates to customize and use as your own
2. GO AT YOUR OWN PLACE & UNSUBSCRIBE ANYTIME
Feel free to hang out for a month or a year – whatever works for you and your planning




Want to subscribe, grab what you need, and bounce? No problem! I totally understand – I was a budget bride, too.
3. ENJOY YOUR NEWFOUND TIME & MOST IMPORTANTLY, YOUR WEDDING DAY
Squeeze in an extra date night instead of researching wedding planning questions online


Feel confident knowing that you've covered every single small detail

Enjoy your wedding day to the fullest – because you've absolutely earned it!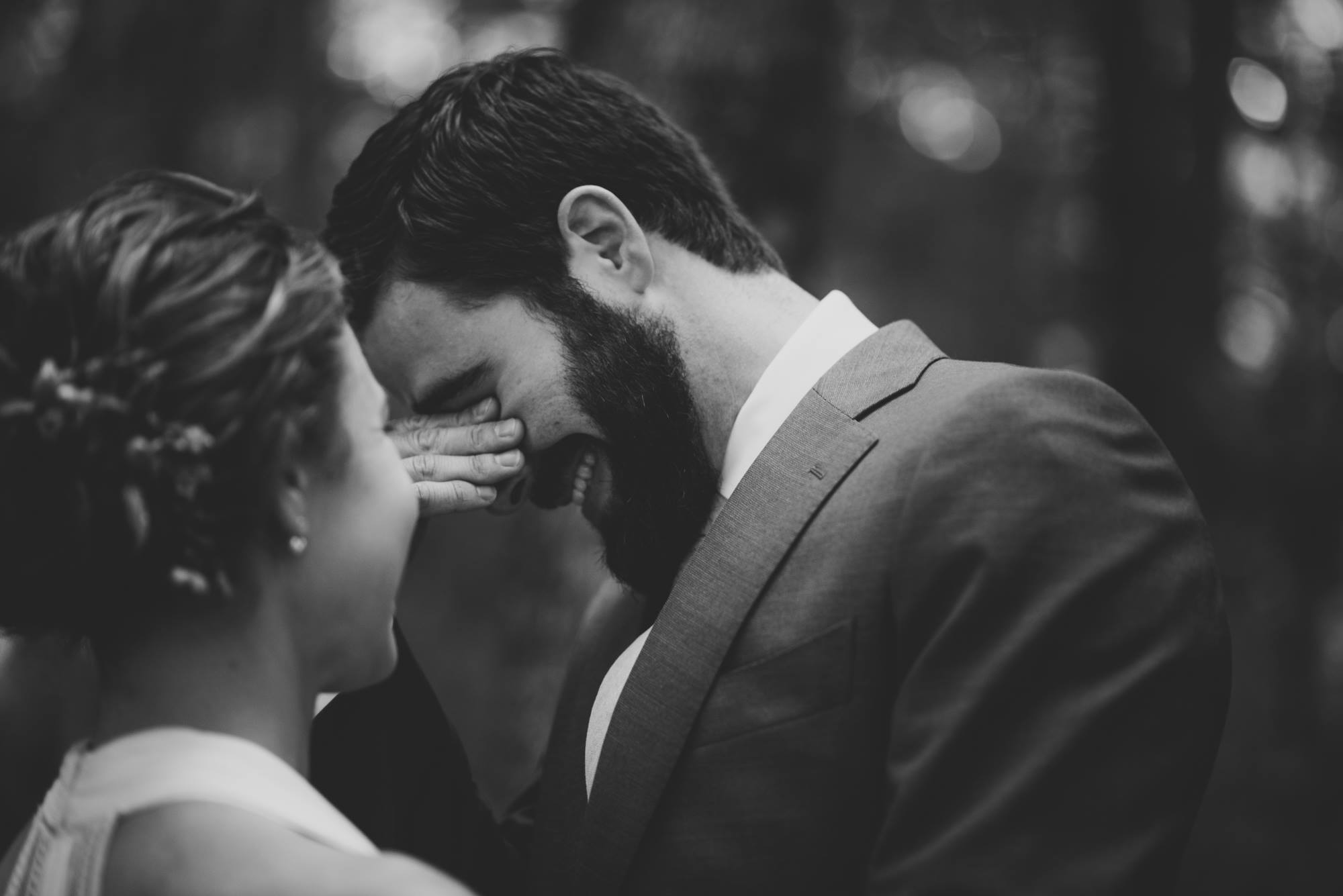 "My husband and I were lucky enough to find this after realizing our DIY camp-style weekend wedding was a bigger task than we had accounted for." - Anneka
HERE'S THE TRUTH
With some strategic planning, a budget wedding can be just as – if not, more – amazing as a big budget wedding.
It's definitely not money that makes a wedding amazing.
Video Lessons
Welcome to Feel the Wedding Day Love
Available in days
days after you buy
Part 1: Your Wedding Coordination Tools
Available in days
days after you buy

"I took the Wedding Venues chapter to all my venue visits and it helped me know exactly what questions were important to ask." - Kelsa

"It was refreshing to see all the advice was tailored just for my unique needs. So much out there is for mainstream weddings and geared towards higher budgets and 'onbeat' ways of doing things. In fact, I found 2 of my offbeat vendors for a killer deal with the tips, and saved around $2,000 on each." - Jessica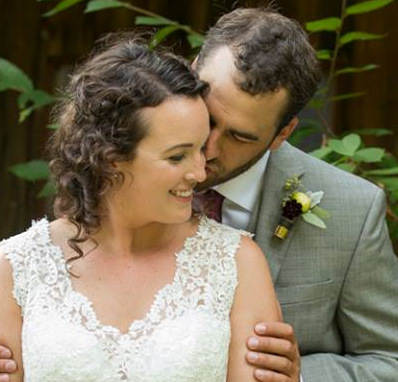 "There were so many important details I would have completely forgot or overlooked" - Karah
Professional know-how at a budget-friendly price!
Only $19/month
100% Happiness Guarantee
Using this program to help you plan your wedding will help you enjoy your actual wedding day more. True story.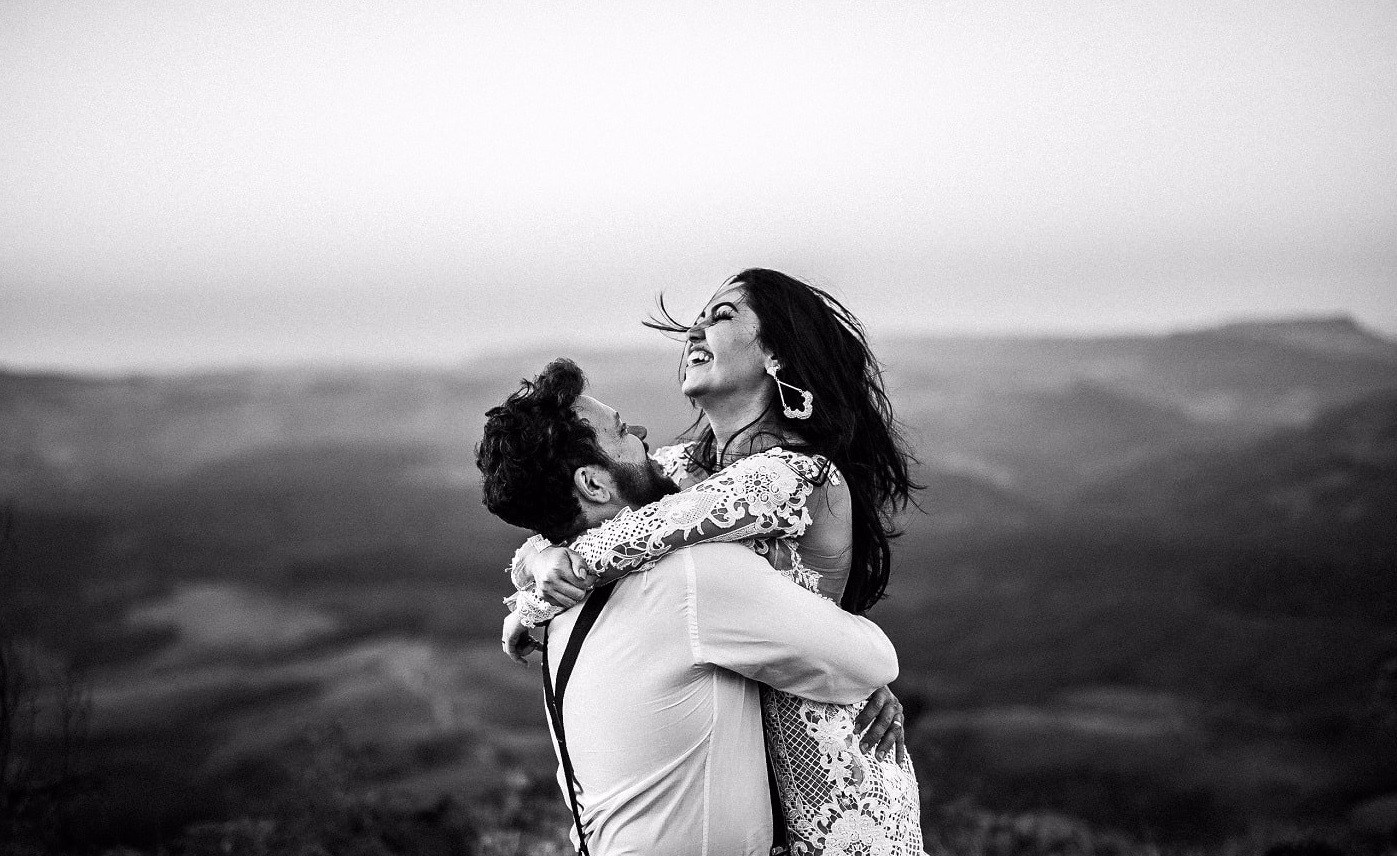 Subscribe and take 48-hours to decide if the program is right for your wedding. If not, we'll refund your subscription.
No questions asked.

"Sweet freedom from overwhelm! I'll never be able to properly phrase my appreciation for your help. I was a little overconfident at the beginning of planning, because I put together events all the time for work (running a conference this week, in fact), but a wedding is a WHOLE different animal. This literally saved the day!" - Sam
Frequently Asked Questions
Can't I find the same information online for free?
This is different than what you'll find on blogs, Instagram, Pinterest, in Facebook groups, etc. It's not ideas or opinions. It's a proven way of planning a wedding on a budget created by someone who has actually planned dozens of budget-friendly weddings.
How do I know that this will work for my wedding?
This is the exact, step-by-step process I used for my wedding planning business, DIY Wedding Mentor – a two-time WeddingWire Couple's Choice Award winner. Here are the WeddingWire reviews from couples who I worked with and used the same wedding planning materials that you'll find in this program: https://www.weddingwire.com/biz/diy-wedding-mentor-waterbury/a99b317aea8469ee.html
When will I get access to everything?
As soon as you subscribe, you will receive access to all the wedding planning materials. Yep, subscribing like waving a magic wedding planning wand and having everything you need land right in front of you.
Will this help if I already have a day-of coordinator or point person?
Yes, you'll get everything organized to hand over to your day-of coordinator or point person so that they know exactly what to do.
What if I don't have a day-of coordinator or point person?
If you don't have a day-of coordinator that's totally OK. I'll walk you through how to have a smooth wedding without one.
Are you ready to have the wedding of your dreams?